Ordering & Delivery
If you live in or around Lincoln, Hull, Woodhall Spa, Grimsby, Louth or Conisbrough in Sth. Yorkshire we can look after you when one of our regular rounds is being delivered. These are delivered every six weeks and you are not obliged to purchase every time we visit the area. If you live in these areas please call or e-mail us with your details and we will get back to you a.s.a.p.
If you live in any other area of the country do not despair it is still possible to buy all of our excellent products and we can have them delivered within a few days by a reputable carrier. Please telephone or e-mail us with your details and we will get back to you a.s.a.p.
On the regular rounds no charge is made for delivery and payment can be made either by card at the time of ordering or by cash or cheque on delivery.
Out of round deliveries are chargeable depending on order size and the service you require please ask for details. Payments for these deliveries must be made at time of ordering by either debit or credit card.
Please ask for details when contacting us.
NHS Discount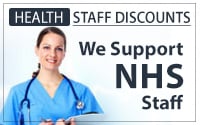 Tel: 01507 610 505
Mob: 07811 259 785
Email: freshfood@hotmail.co.uk
Send Us An Enquiry
We expect to reply to you within 2 working days.
All fields are optional.
The above access code is to stop automated email spamming.
Thank you
David
Lincs Prime Fresh Ltd